Project of Chrysalide Design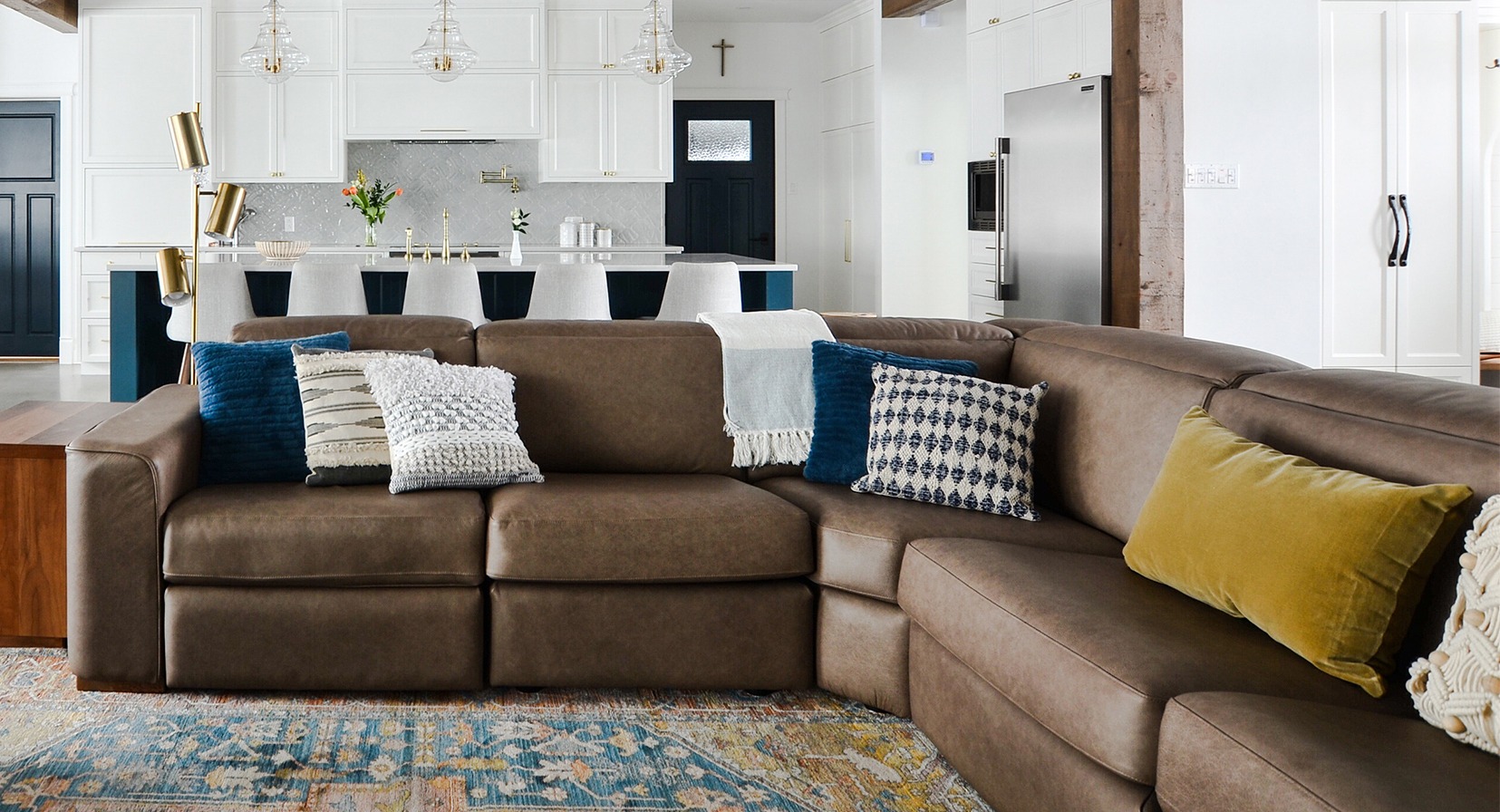 ---
When Crysalide Design obtained a contract to renovate a customer's house in a farmhouse style, they dared to mix both traditional and contemporary styles. The farmhouse style consists of a lot of white, wood and vintage accessories in a rustic décor. A design that fits just as beautifully in a country house or a condo in town! A decor that inspires calm and comfort. The … Continued
---
When Crysalide Design obtained a contract to renovate a customer's house in a farmhouse style, they dared to mix both traditional and contemporary styles.
The farmhouse style consists of a lot of white, wood and vintage accessories in a rustic décor. A design that fits just as beautifully in a country house or a condo in town! A decor that inspires calm and comfort.
The exposed wooden beams on the high cathedral ceiling, the immaculate white and the natural textures, are all characteristics of this style! Despite the contemporary design of the Jaymar Star sectional, it blends very well with the decor and just gives it the perfect look for this room. Everything is in the art of mix and matching!
The large sectional was chosen to add a lot of seating including reclining seats for a family movie night. The cover in top grain Vintage Sand leather, like the leather name suggests, vintage, aged look. The perfect look to create the farmhouse style.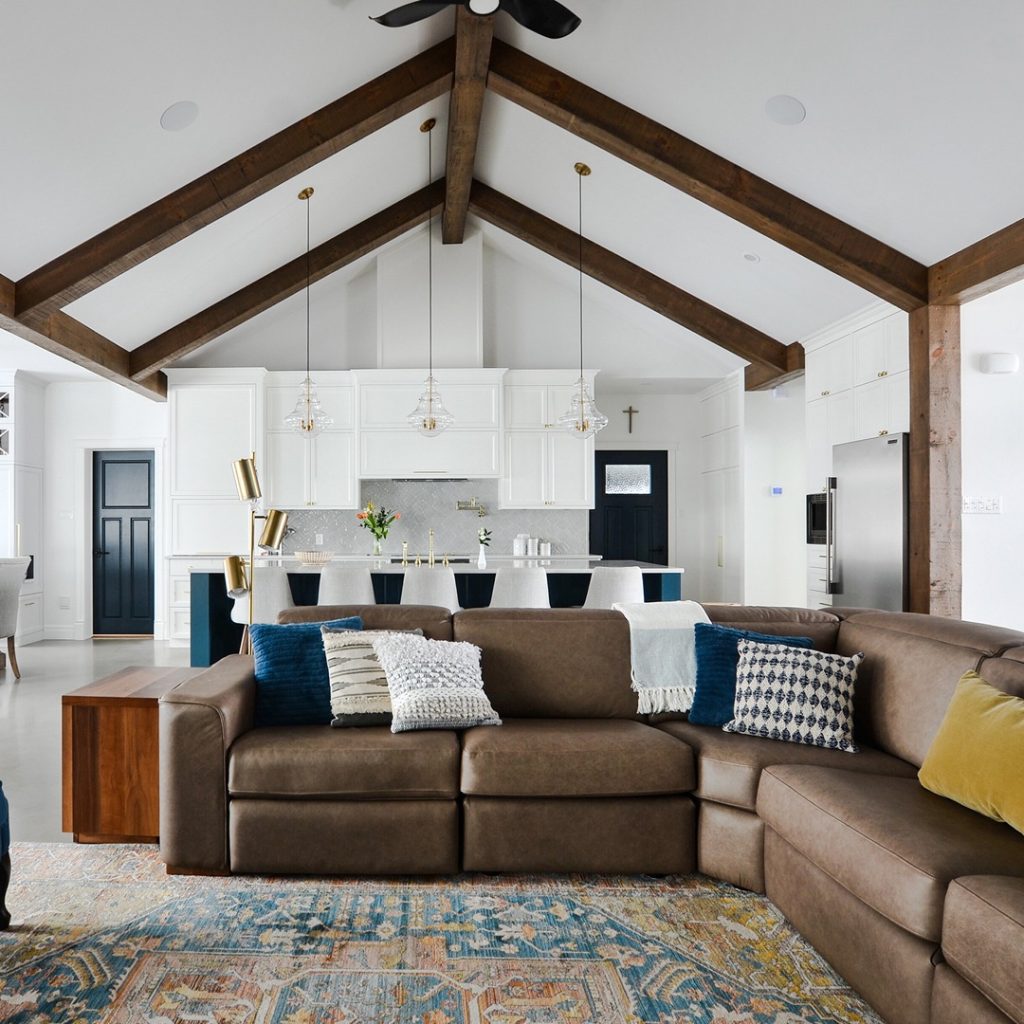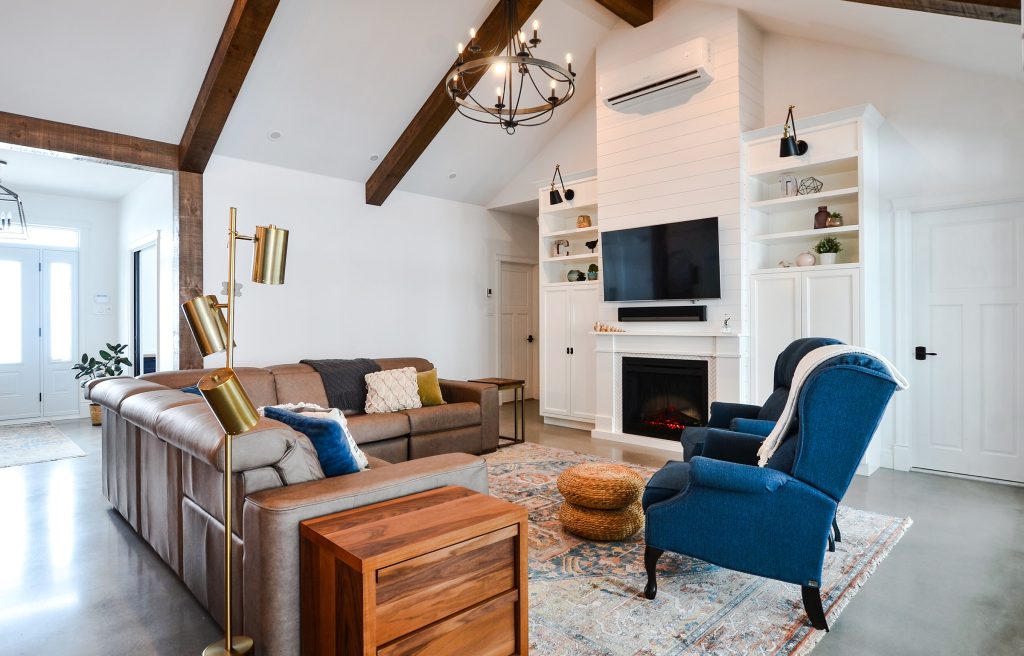 In the master bedroom, the style continues! Jaymar's Line bed was dressed in a very soft fabric that adds a lot of color to the room. It was upholstered in Yates Denim fabric and coordinated with cognac and olive yellow colours; colours that are also found in the living room. Everything was all well thought out and perfectly harmonizes with each room settings.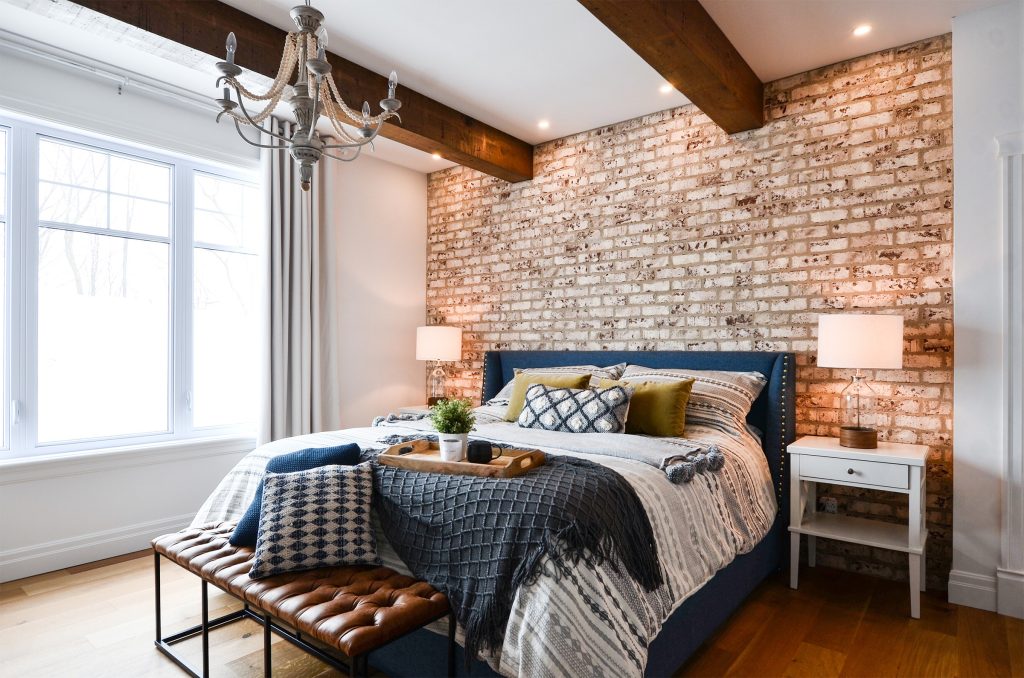 And you, Do you like the farmhouse style?