PROUDLY MADE AND DESIGNED IN CANADA SINCE 1956
The structural integrity of every product created is a constant source of pride for the entire Jaymar family. We research and use the best raw materials, including components that far exceed industry standards. Designed by passionate and highly skilled craftsmen, Jaymar furniture is made with high-end leathers from tanneries recognized around the world for their quality. Each step of the manufacturing process is carried out with attention to detail for which we have been renowned since 1956. Let us take you, in the greatest possible transparency, through the various stages of production of Jaymar furniture. Every furniture are hand made in our factory in Terrebonne, Canada.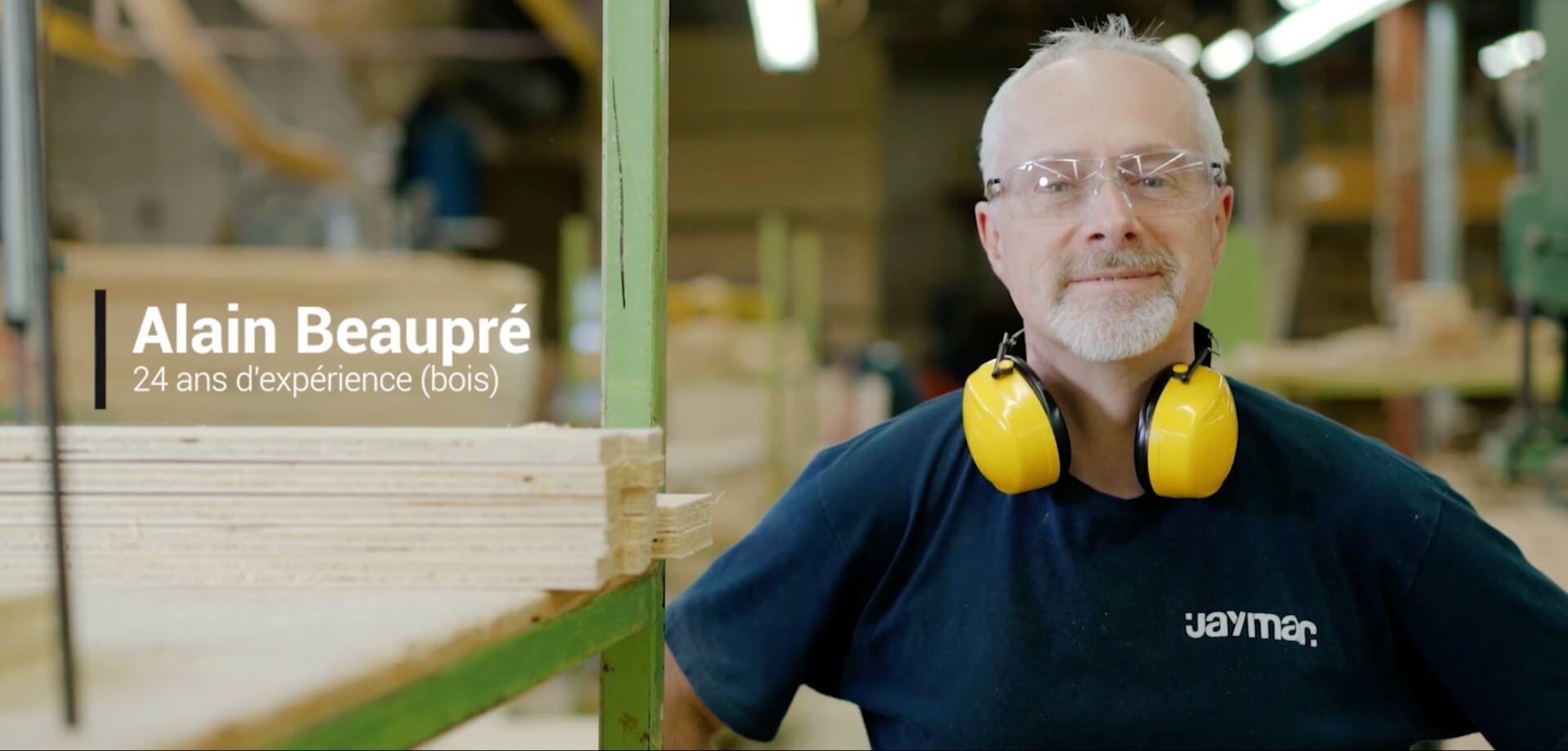 The construction

We cut the wood necessary for each element of the structure of your furniture, in order to maximize resources, by means of laser cuts. We offer you several padding options, but this is always based on the same premium high density foam that is used in the construction of all our models.

The cut pieces of wood, plywood and  solid Canadian wood, glued, stapled and reinforced with corner blocks for maximum stability. The assembly is then done by a tenon and mortise process, ensuring increased strength and exceptional durability. The whole thing is accompanied by premium anti-sag springs, made of hardened steel, secured by Teflon coated fasteners to prevent squeaking noises.
Lifetime warranty limited on Frames Pocket Coils, Springs and Webbing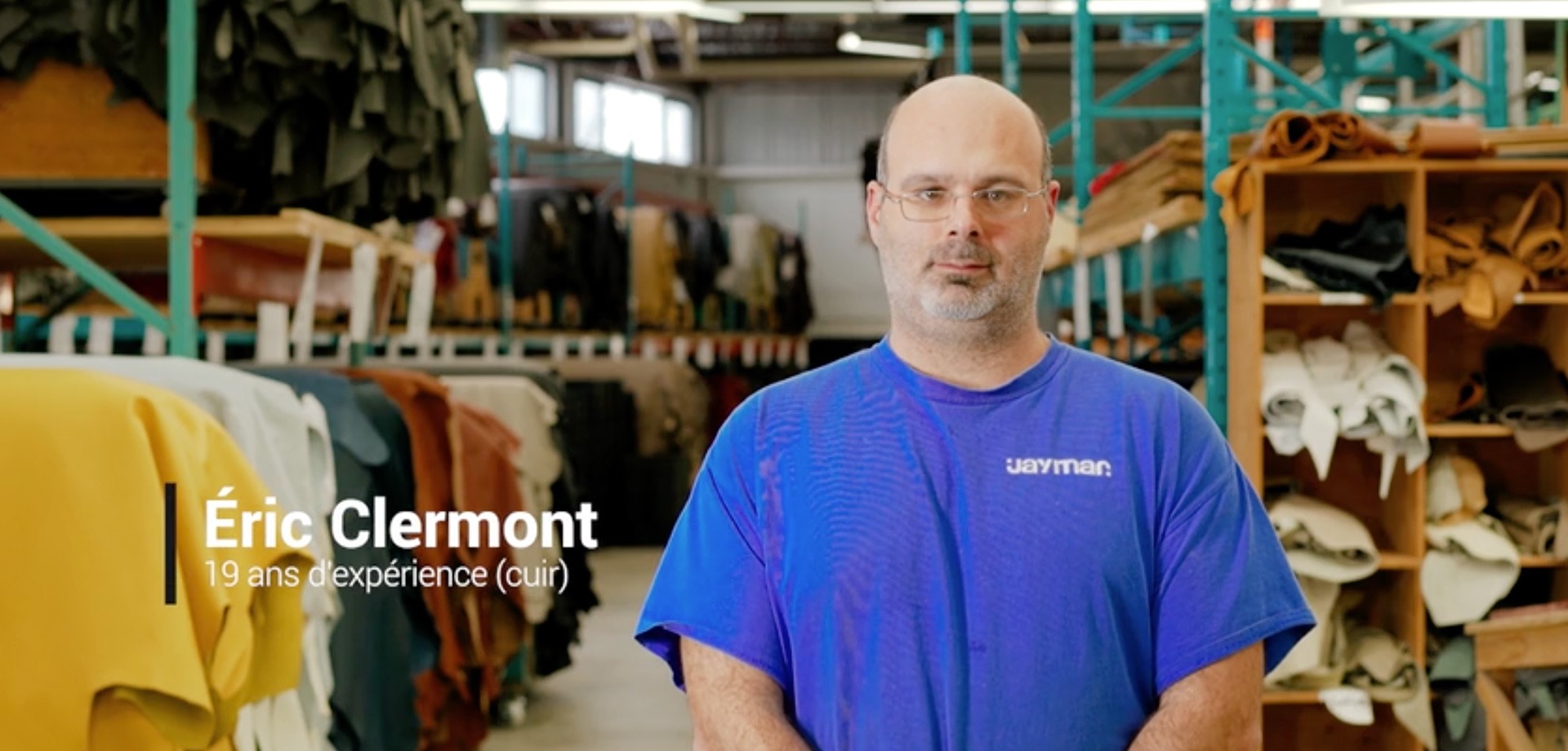 The leather

The finishing touches of each upholstered item we design reflect the quality and attention we give to the details of each Jaymar product.

No matter what cover you choose, rest assured that they have all been chosen with care, to offer you the best quality in the industry, both in leather and fabrics. The leather, imported directly from Italy, is 100% authentic. We invite you to visit the leathers page of our website to learn more.
Jaymar offers 5 year warranty on leather and 2 years on fabrics.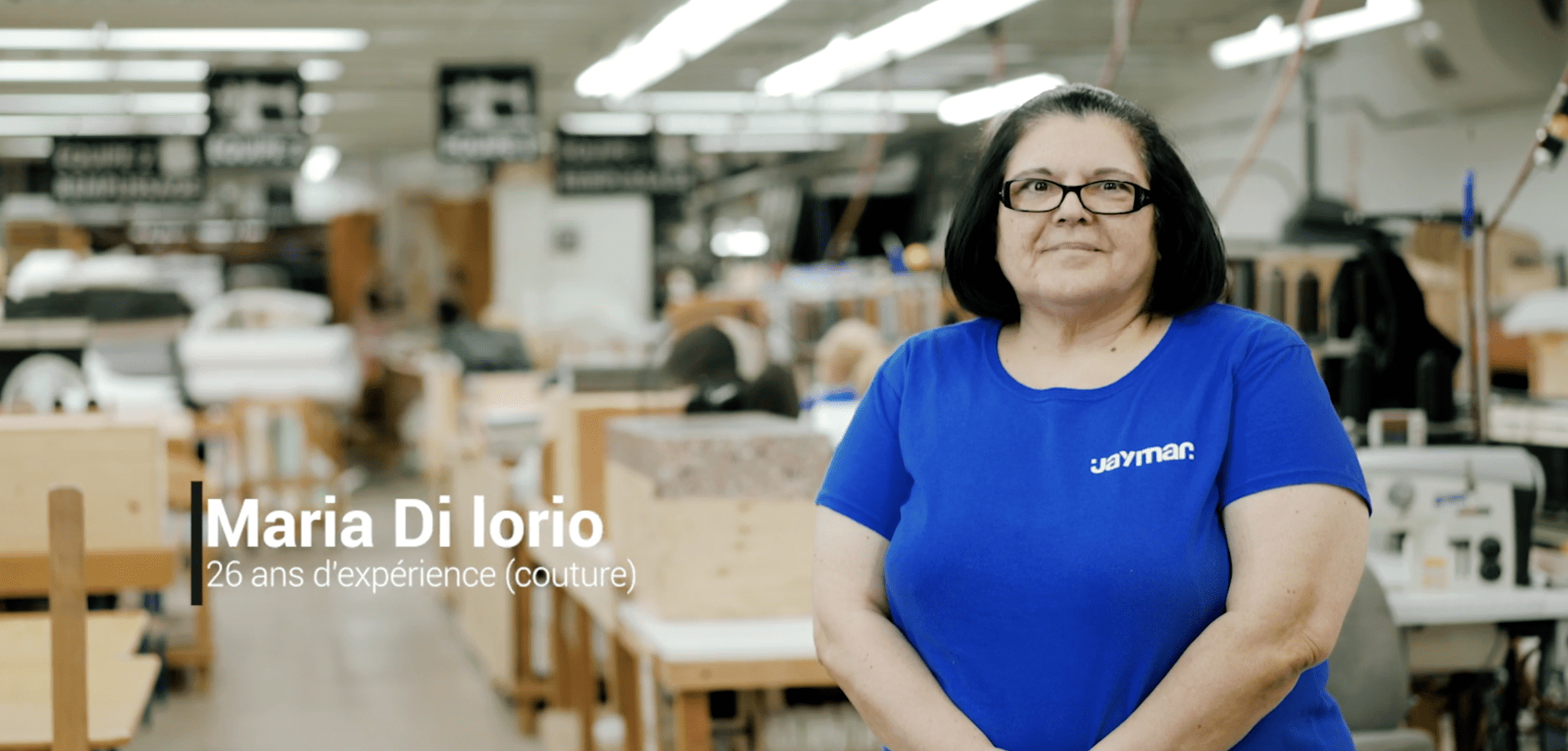 Sewing

For finishing seams, they are made of high-quality nylon threads, durable and resistant to fraying to provide longevity to the furniture.

Jaymar warrants your stitching for two (2) years.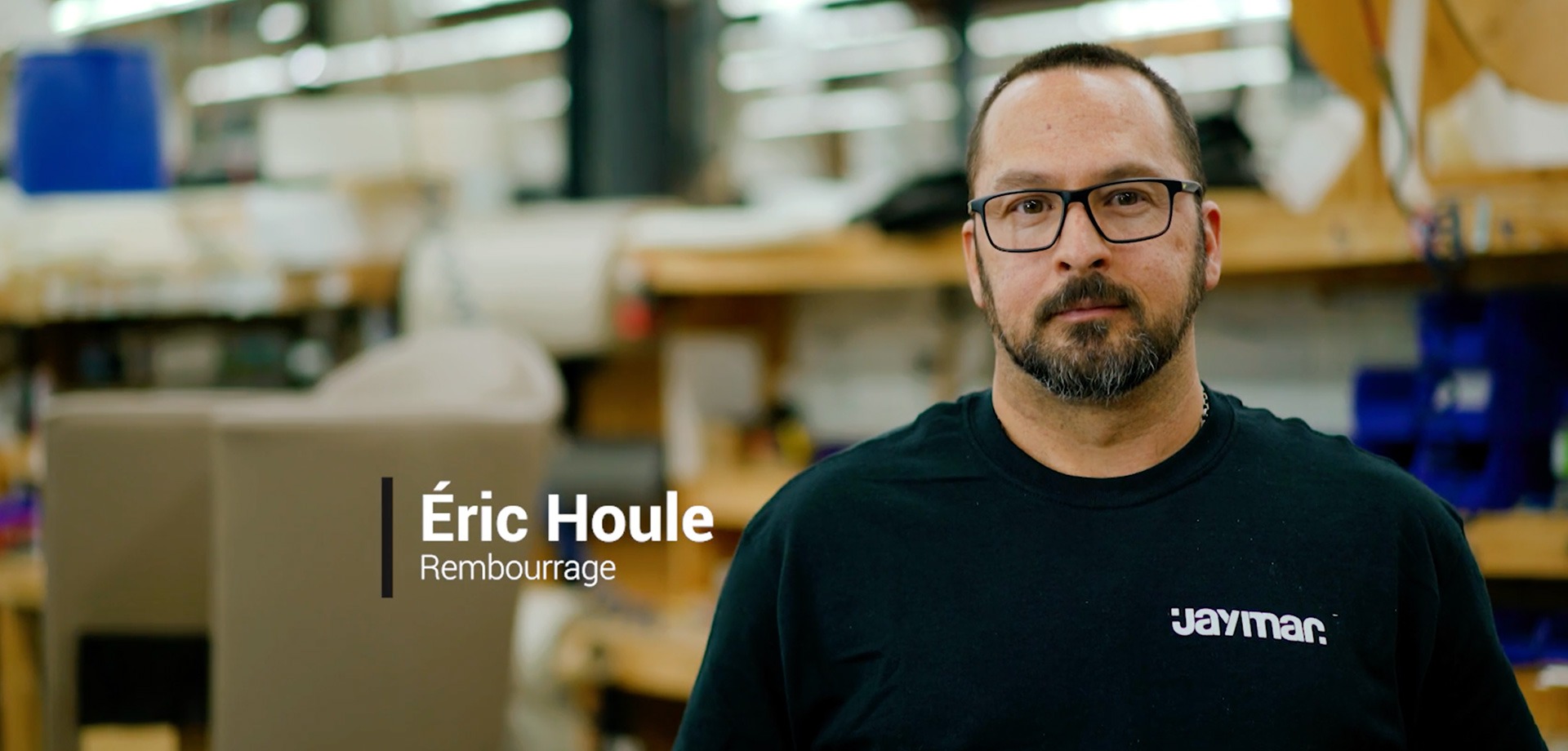 Upholstered

Then the frame and the sewn covering are sent to the upholsterers. This must cover the frame with an arrangement of high resilience foam and memory foam which makes the reputation of our comfort at Jaymar. His job is to arrange everything together to create furniture that will meet the highest expectations.

The finishing touches on each upholstered item we design testify to the quality and attention to detail of each Jaymar product.

Once your furniture is completed, it is inspected by a rigorous quality control, aimed at detecting any possible anomaly or manufacturing defect. It is then packaged and labeled so that it is ready for delivery to your retailer.
Seat Cushion Foam and Fibre-filled Components –Five(5) year Warranty