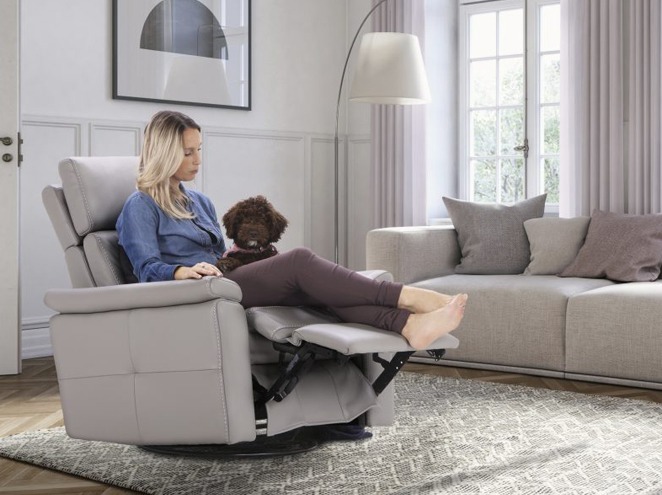 ---
How to make the right choice for covering furniture. For many of us, pets don't rhyme at all with high-end furniture. Indeed, some fear that their companion will reduce the life of their furniture, especially the covers. While it is relevant and important to choose materials for such needs, it's also important to keep … Continued
---
How to make the right choice for covering furniture.
For many of us, pets don't rhyme at all with high-end furniture. Indeed, some fear that their companion will reduce the life of their furniture, especially the covers. While it is relevant and important to choose materials for such needs, it's also important to keep in mind that our high-end furniture is also made with quality covers.

Fabrics should be chosen carefully. We suggest waterproof treated fabrics that are perfectly suitable for pets. Our Alto products (New 2020) are water resistant and protect your furniture from accidents. You should also note the cleaning code associated with the chosen material, as it will determine the ease of maintenance and the products required for your fabric. If you own a cat, it is advisable to choose a very tight weave with compact and dense fibres which will help prevent damage caused by claws and the hair will be easier to remove. Looser weave fabrics and velvets are therefore forbidden if you want to keep your furniture looking good.
Another factor to consider is the fabric's resistance to abrasion (Martindale procedure or rubtest). If it says 100,000 double rubs (equivalent to 100,000 rubs in the same place), you'll choose a quality fabric that will last longer!
When it comes to leathers, it's important to choose a grade that suits your needs. Normally, we recommend grade 30 leathers for families with children and/or pets. Their texture is relatively more pronounced than that of the lower grades, which allows the marks to be camouflaged if they occur. In addition, the thickness of these leathers is thicker and softer and therefore more resistant. The higher grades are untreated leathers and with a more natural grain. Cleaning leather is easy, you just need to remove the dust with a damp cloth. For more stubborn stains, you may use a non-detergent cleaner soap and gently rub the soiled area (ex: dish soap).
All in all, leather is a good choice to make in terms of hairs, because unlike many fabrics that will trap them, the leather will leave the hairs on its surface; making it easier to pick-up and clean.
Finally, as much as possible, try to you choose a cover that contrasts as little as possible with the colour of your pet. Hence, the hairs will be much less noticeable.
Ask our showroom experts for advice to find the right cover for you and your beloved four-legged friend.