DESIGN PROJECTS BY JACKIE CONNOLLY DESIGNER FROM PARSONS INTERIORS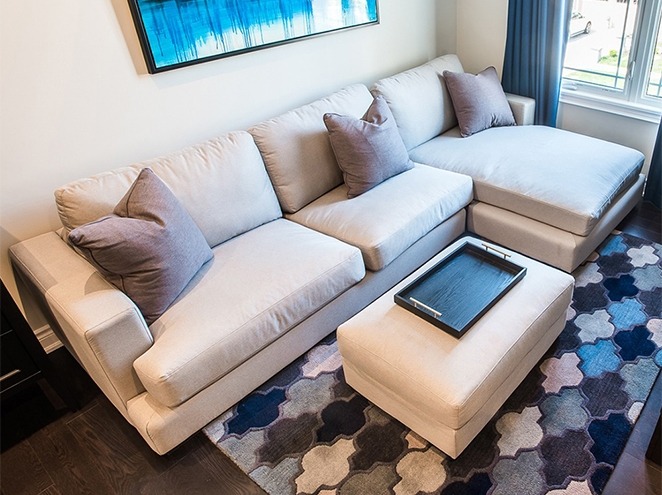 ---
Designer Jackie Connoly from Parsons Interiors has trusted Jaymar for many years for several projects. Her office is located at Oakville in Ontario and regroup many design specialists. See some of her projects where we can see Jaymar furnitures. See first of all see the modular Winslow, which is perfect for relaxing room with his feather. Follow by Todd model who has … Continued
---
Designer Jackie Connoly from Parsons Interiors has trusted Jaymar for many years for several projects. Her office is located at Oakville in Ontario and regroup many design specialists. See some of her projects where we can see Jaymar furnitures.

See first of all see the modular Winslow, which is perfect for relaxing room with his feather.

Follow by Todd model who has been designed for condos and has configurations adapted to smaller spaces like urban condo.

For the Bloor West Etobicoke project, the designer has chosen the Lugano model for 2 rooms.Versatile, the Lugano also comes in sofa-bed configuration, handy for turning a room into a guest room. In the living room, the designer has mixed models, colors and finishes. We love the idea to add apunch to a room! We can see here the Lugano in dark grey leather with two Kirk swivel armchairs in red fabric.

For the Mississauga Penthouse project, the designer has chosen our Neige model. A tufted bed with a classic and timeless design. The bed base was chosen as a consequence of the space, so we opted for the base with a narrow contour. With the finishing touch of the golden accessories, the designer has created an elegant and soothing decor.

To see other designer projects, click here to see the following article or visit our inspirational gallery where other designers from across North America have also decided to furnish their spaces with Jaymar furniture.