LIVING
Introducing our all-new reclining home theater chairs, custom made to suit your needs. It's more than 200 choices of leathers, 200 choices of fabrics, an infinite choice of configurations, a choice of legs, a choice of accessories. You can even add D-BOX technology to your recliner for more action! Discover our LIVING collection.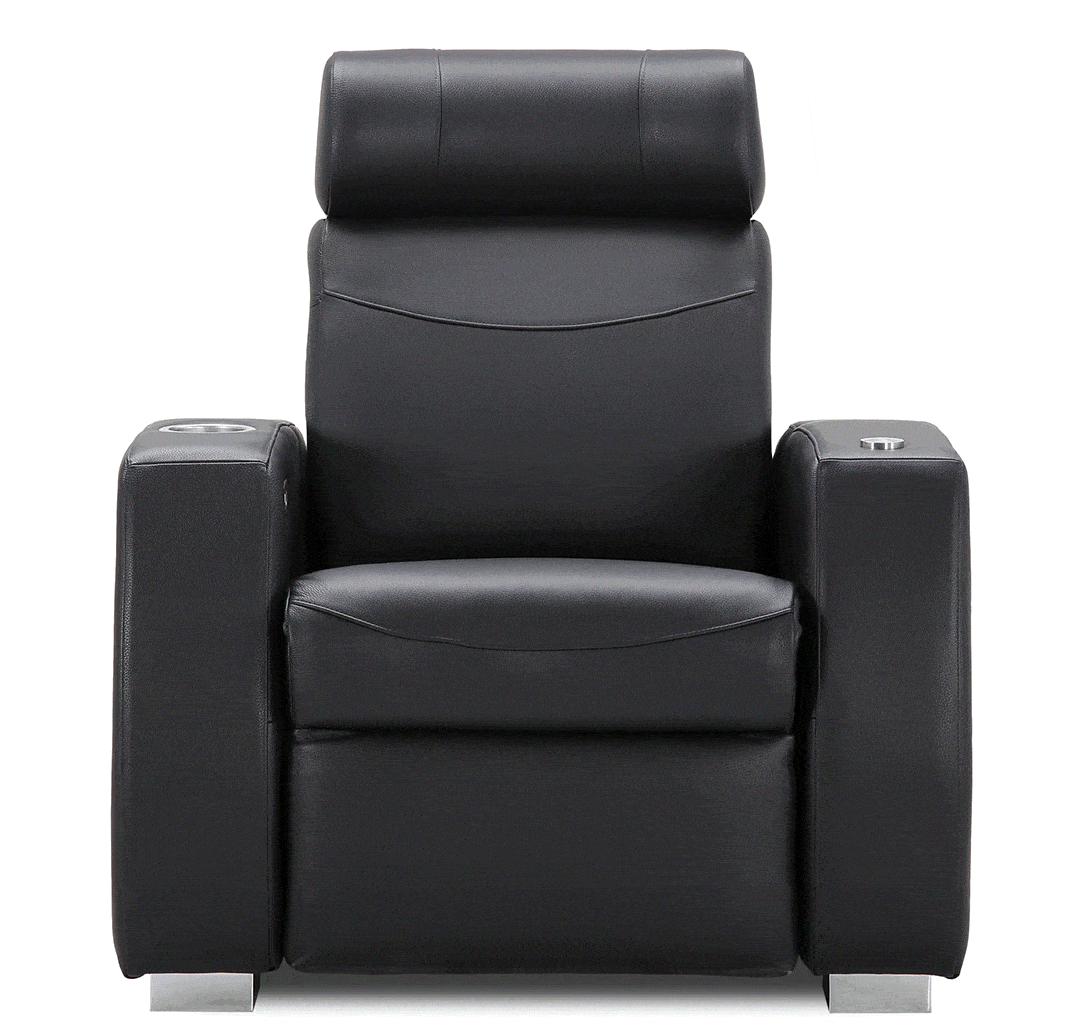 Custom-made
Endless choices
The LIVING collection gives you the power of selecting the back, seat and arms of your choice to create your personalized model. Then choose your leather or fabric cover and your configuration. Add your favorite accessories for an optimal touch of comfort!
REVOLUTIONIZE YOUR HOME ENTERTAINMENT
ENJOY THE FULL D-BOX EXPERIENCE IN YOUR HOME.
Live the total immersive experience in the comfort of your living room with D-BOX technology. The haptic technology will therefore accurately replicate what is on the screen by creating various intensities of movements, shakes, vibrations and even textures, which provide feedback to the body while stimulating the imagination.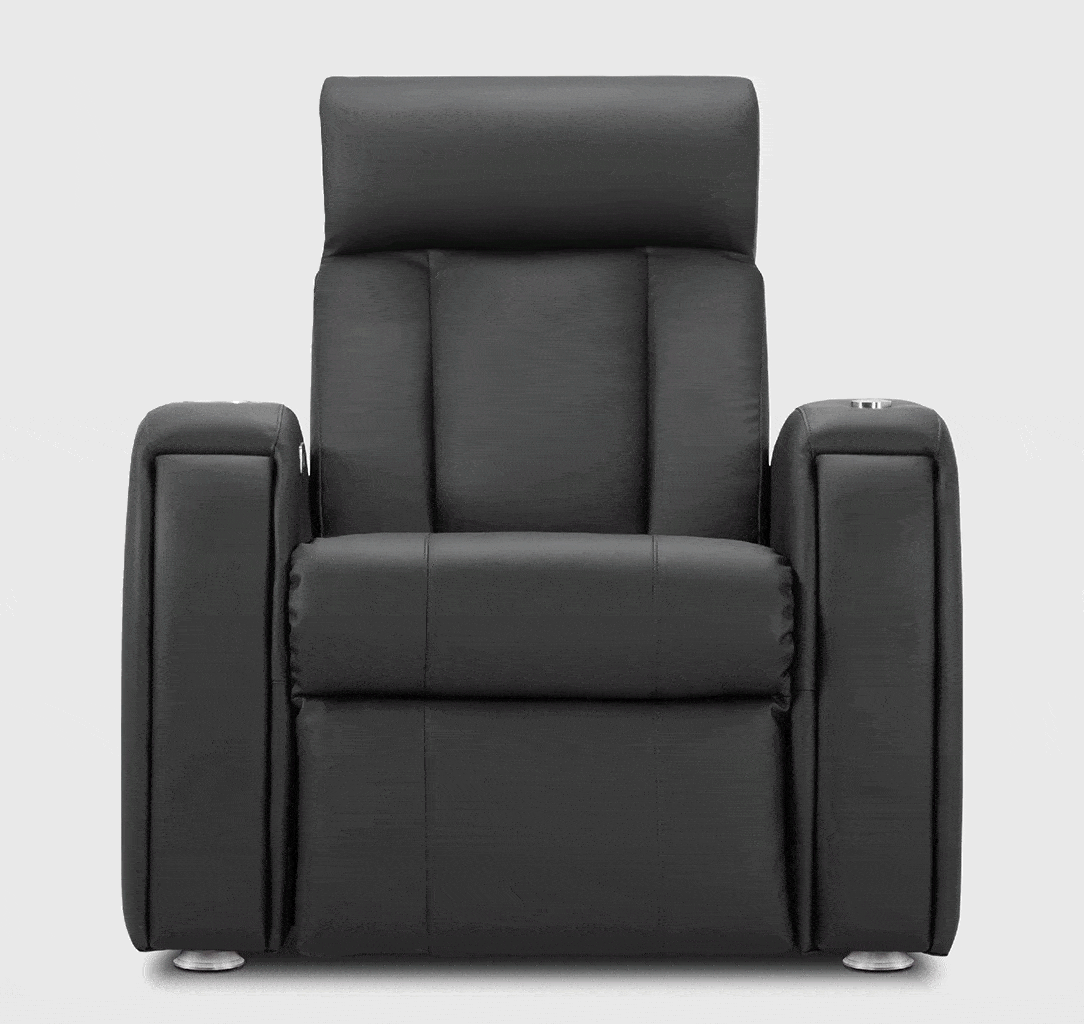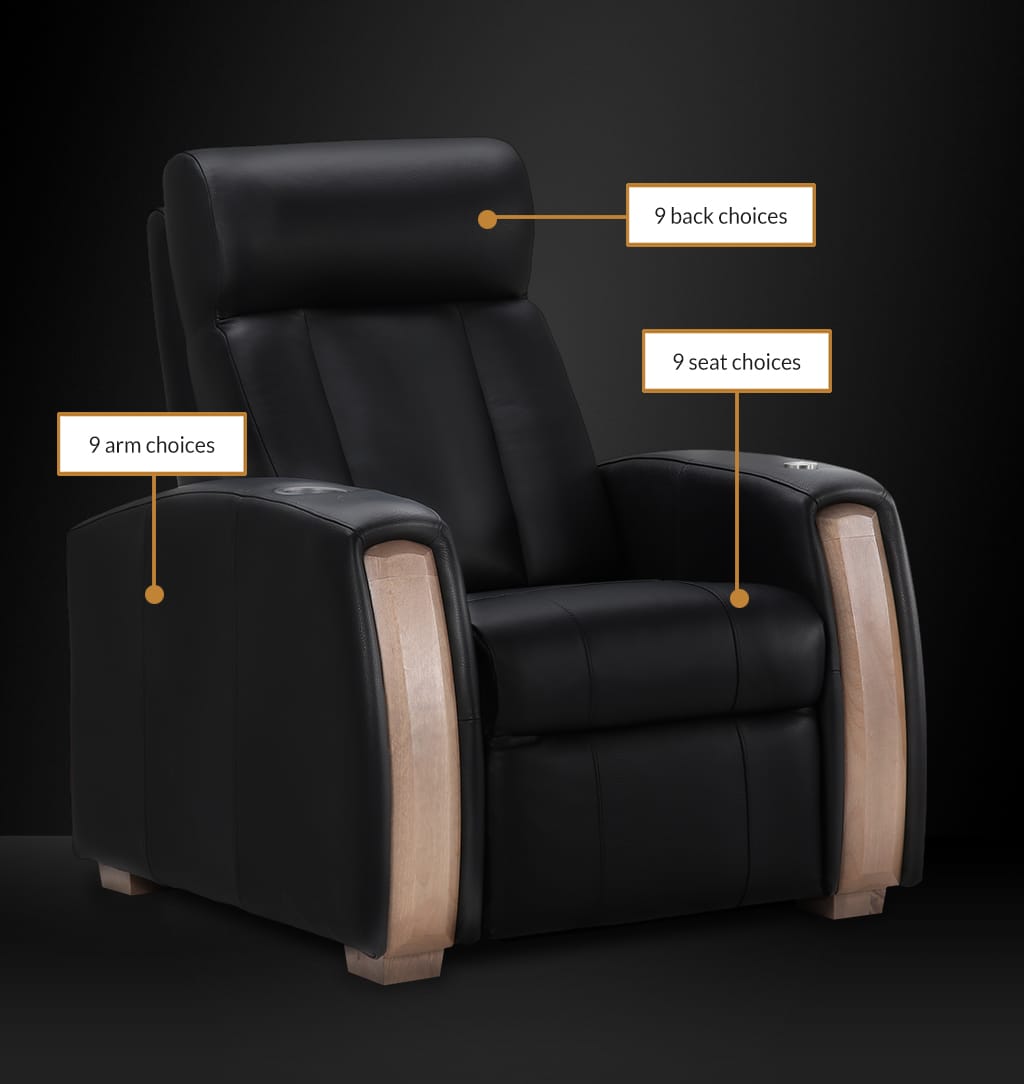 Quality
and style
• 9 different back style choices
• 9 different seat style choices
• 9 different arm style choices
• Choice of electric adjustable headrest
• Choose the metal or wood legs
• Metal or illuminated cup holder option
• Add accessories for more comfort
Our accessories and cup holders
Cup holders are a must-have for home-theater enthusiasts! Choose from our metal cup holders or from our illuminated cup holders with controller.
Need to add accessories to your chair? With the accessory dock, you can add any accessories from our collection to your chair.